The Centre for European Economic Research (ZEW) in Mannheim is pleased to announce its 4th conference on the economics of innovation and patenting. The conference is also the finale conference of the STRIKE Network which is supported by COST, an intergovernmental framework for European Cooperation in Science and Technology. We aim at stimulating the discussion between international researchers conducting related empirical and theoretical analysis. In addition, the conference will focus on policy implications of recent research.
Topics of Interest
Theoretical, empirical and policy-oriented contributions from all areas of the economics of innovation and patenting are welcome. A non-exhaustive list of topics is:
Science, Technology and Knowledge Creation
Sources of Knowledge and R&D Spillovers
Inventors and Inventor Surveys
Academic Patenting and Technology Transfer
R&D Collaboration
Diffusion of Science and Technology
Productivity and Firm Performance
Returns to R&D and Innovation
Globalisation and Innovation
Intellectual Property Rights
IPR Strategies
Patent Litigation
International Harmonisation of IPR Systems
Financing of Innovation
Public vs. Private Funding of Innovation
Venture Capital
Debt Financing
R&D and Innovation Policy
Evaluation of Technology Policy
Impact of Public Funding of R&D
European and National Policy Instruments
Tax Incentives for R&D
Innovation and Competition
Corporate Governance of Innovative Firms
Innovation & IPR on Competition
State Aid for R&D and Innovation
Keynote Speaker
Ben Martin, SPRU - Science and Technology Policy Research, University of Sussex
Frank T. Rothaermel, Georgia Institute of Technology
Mark Schankerman, London School of Economics
Paula Stephan, Georgia State University
Round Table Discussion
The program includes two round table discussions on the topics "Towards a Truly European Patent System" and "From Lisbon to E2020". Participants will be:
Tony Clayton, Chief Economist, Intellectual Property Office London
Stuart Graham, Chief Economist, USPTO
Dietmar Harhoff, LMU Munich & Chair of EFI (German Expert Commission on Research and Innovation)
Agust Ingthorsson, Member of COST domain Individuals, Societies, Cultures and Health (ISCH) and Research Liaison Office, University of Iceland
Walter Mönig, German Ministry of Education and Research, Berlin
Marianne Paasi, EU Commission DG Research and Innovation
Nikolaus A. Thumm, Chief Economist, European Patent Office
Christian Tidona, CEO Biotech Cluster Heidelberg
Reinhilde Veugelers, KU Leuven
Scientific Advisory Council
Eric Bartelsman, VU University Amsterdam
Stefan Bender, Institute for Employment Research, Nuremberg
Iain Cockburn, Boston University
Michele Cincera, Université Libre de Bruxelles
Paola Giuri, University of Bologna
Rachel Griffith, University of Manchester and Institute for Fiscal Studies London
Bronwyn Hall, University of California at Berkeley and Maastricht University
Dietmar Harhoff, LMU Munich
Jonathan Haskel, Imperial College London
Norbert Janz, Aachen University of Applied Sciences
Jordi Jaumandreu, Boston University
Patrick Llerena, BETA Université Louis Pasteur Strasbourg
Georg Licht, ZEW, Mannheim
Jacques Mairesse, CREST-ENSAE Paris and Maastricht University
Pierre Mohnen, UNU-Merit Maastricht and Maastricht University
Martin Peitz, University of Mannheim
Sonja Radas, Institute of Economics, Zagreb
Reinhilde Veugelers, KU Leuven
Call for Papers
Call for Papers, (PDF File, 311 KB)
Programme
A programme (including links to papers) will be made available here.
Please note: presenters may be kindly asked to discuss another paper.
Submission
Interested researchers are invited to submit a paper or an extended abstract (min. 3 pages) to inno-conference@zew.de.
Deadlines
Submission deadline: February 28, 2011
Notifications on acceptance not later than March 20, 2011
Participants presenting a paper are asked to submit a full text version not later than April 15, 2011.
Registration deadline: April 22, 2011
Conference Fee
The conference fee is € 160. The conference fee covers lunches, coffee and non-alcoholic beverages, the conference dinner and conference package.
Accommodation & Travel Costs
For participants who present a paper local accommodation will be covered. Travel cost for researchers belonging to the STRIKE or CAED network can be covered by COST. In addition, a selected number of travel grants will be available (preferably for PhD students at APEX fare level). More information is available from the organising committee.
Registration
Please use the electronic registration form provided by the Centre for European Economic Research (ZEW) for your registration.
For information about the 3rd conference please visit the 2008 conference web page
Sponsors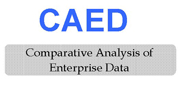 Date
19.05.2011 - 20.05.2011
Event Location
ZEW, L 7,1 D-68161 Mannheim, GermanyHow to reach the ZEW